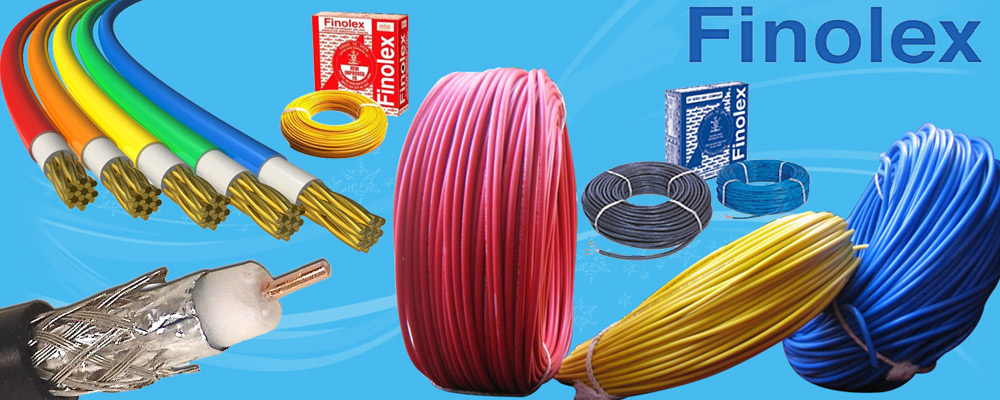 We are offering Finolex Cables, which are generally used for carrying electric currents in a circuit in the electrical engineering domain. Apart from this, they can also be used in the mechanical line of work for lifting, hauling, towing or conveying force through tension.

Finolex Cables These cables have higher flexibility due to larger number of strands in the conductors and are used for wiring of control panels, machines and various electrical installations in small, medium and large industries where bending radius is less. These cables have been fabricated by twisting or braiding two or more wires alongside each other to create a single assembly.

Finolex Cables is the market leader in Electrical wires. With superior quality and customer validated trouble-free performance validation, Finolex's Industrial Cables is the number one choice in the market since last 50 years.
Finolex offers electrical wires for every segment of the market. Each wire is manufactured using more than 99.97% pure electrolytic grade, bright annealed bare copper with more than 100% conductivity. The conductor, made of multiple strands of finely drawn copper wires, offers great flexibility making it ideal for conduit wiring. The wires are insulated with a flame retardant (FR) PVC compound, specially formulated and manufactured in-house, using special grade PVC resin. The wires are ISI marked and approved by FIA/TAC.
Features:
Precisely engineered
Longer service life
Advanced technology